VOICE (Vision and Opportunity Inspiring Community Engagement), PYS' youth advisory committee, exists to improve the comfort and communication surrounding services for youth by providing a way for youth to express their voices and bridging the gap between youth perspectives and adult experiences. Our goals include decreasing the stigma surrounding counselling, providing staff with first hand access to youth perspectives and experiences with counselling and to give youth an opportunity to make their voices heard.
We meet regularly at PYS. If you are between the ages of 13 to 20 and are keen on joining then contact us at pysyouth@pysonline.ca or (705) 743-1681.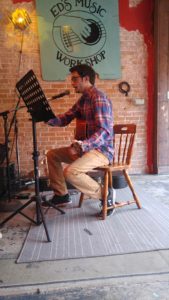 FAQs
Q: What exactly do you do at PYS?
A: The VOICE Committee typically meets twice a month from September till June, and then we meet once a month in July and August.  We spend time exploring ways in which to engage our services with youth in the community and develop new ways of increasing community engagement and awareness of adolescent mental health issues.
Q: How long have you been doing this?
A: The committee was established in the Fall of 2014.
Q: What made you want to start at PYS?
A: Giving the youth of this community a voice, a place to be recognized and valued, will always be our driving force for the work we do.
Q: Do you enjoy the work you do? Why?
A: We absolutely love the work we are so fortunate to do, youth involvement and community outreach are always enjoyable experiences.